Pelabuhan Ratu
or Palabuhanratu is an isolated fishing village at the south coast of West Java in the Sukabumi Regency, serves as its capital. It is about four hours' drive from Indonesia's capital Jakarta, whose residents love to visit Teluk Palabuhanratu Bay, once named "Wijnkoopsbaai" by the Dutch. The bay is shaped like a large horseshoe and has enormous waves that can be very treacherous. The Sundanese locals tell that the Indian Ocean is the home of Nyai Loro Kidul who reigns along the south-coast of all Java.
Surfing location
Palabuhanratu has become a popular location for surfers in recent years, with its Indian Ocean location providing good waves for surfing. Several spots that are popular with for surfers are Cimaja beach, Sunset beach, Karang Sari Beach and Karang Aji beach.
Pictures of Pelabuhan Ratu Beach

Pelabuhan Ratu - Cisolok


As it is situated in the..


Weekend Break - Ocean


... PELABUHAN RATU ...


Ride to Pelabuhan Ratu.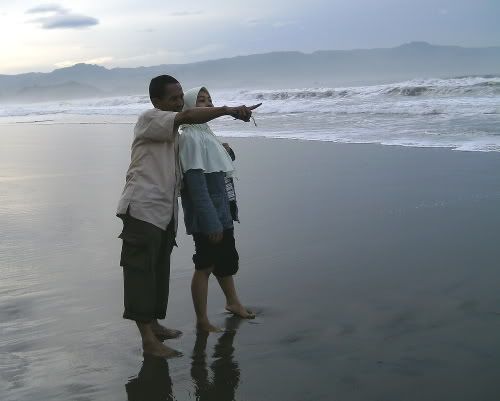 One good area to visit is..


Pelabuhan Ratu, Sukabumi,


Legenda Ratu Pantai


Pelabuhan Ratu is a


... km from Pelabuhan


Pelabuhan Ratu, West

tags : Sukabumi.